As a person with Type 1 Diabetes (T1D) herself, Gillian Forsyth knows all too well what the day to day struggle of managing this incurable disease can bring. In 2011 as part of a team of diabetic women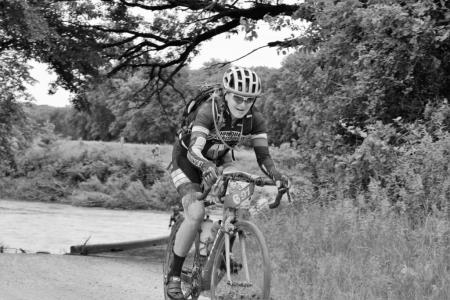 Gillian completed her first ironman triathlon (2.4 mile swim, 112 mile bike and a 26.2 mile run). At this race and during training she learned the value of not only training with others like her but also having a network of individuals that became life long friends.
In 2015, Gillian learned of an organization called "Riding On Insulin," established by a former snowboard Olympian Sean Busby, also a diabetic. The organization provides a safe place for diabetic teens and kids to attend sporting camps such as mountain biking, skiing and snow boarding. At these camps these kids forge life long relationships with others just like them.
Since 2015 Gillian has fundraised as part of their endurance team. The team fundraises for the organization by participated in various endurance evens such as the ironman triathlon, and has raised over $300,000 since 2015. In 2017 Gillian committed to finishing four endurance events to fundraise $2,500 for the team. By doing so, she hoped to inspire others with this condition to not let it be a deterrent to their athletic goals. The four events included one 200 mile gravel bike race; two marathons (one of which included 6,000 feet of elevation gain) and an ironman triathlon. In 2016 this team provided 60 scholarships and camps for over 400 kids.