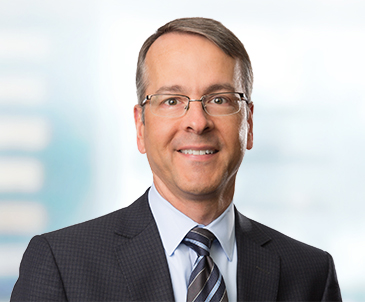 In a previous post, I discussed the value and importance of developing a personal brand, especially for those in professional services. An effective personal brand can help individuals to burnish a reputation in the market, build a practice, attract clients, and support sales efforts.

But what if you aren't a partner or other senior leader looking to network with potential prospects? What if you are early in your career, years away from having an external-facing role (if you even decide to go that route)?

The truth is that building a strong personal brand has benefits for individuals at any stage of their career. Many professional services firms today are global organizations with dozens or hundreds of locations. Each year, they welcome a new wave of professionals into the fold to replace employees who have moved up or on to other opportunities. And they are often structured by industry or practice, meaning that leaders in part of the organization may not have visibility into talent across the firm.

For these reasons, getting an early start on managing your personal brand can help you become recognized internally, position you for more desirable assignments, and shape your career path. To begin building your personal brand, you should understand how it evolves over time and how your priorities should change to reflect where you are on your professional journey. Broadly, a personal brand develops in three phases.
Phase 1: Defining your brand
Initially, you need to focus on "me" — gaining proficiency in foundational skills that you can build on throughout your career. Priorities include becoming knowledgeable about a given industry, developing confidence, identifying areas in which you excel and skills you will need to enhance going forward, and assessing the internal dynamics of your organization. At this point, your personal brand will encompass the impact you can make by drawing on your newly developed assets. Here at Guidehouse, we have a new initiative that encourages employees to introduce themselves to colleagues by describing what they are good at, not by simply articulating the name of their business unit or practice area. This approach forces everyone, at every level, to think about their current expertise and areas they would like to explore in the future.
Phase 2: Build a network
Next, you will transition to focus on "we" — working within a team, collaborating with clients, and interpreting and responding to multiple bosses and priorities. In this phase, your value derives not just from how you perform, but your ability to make others better and more productive. Through successive engagements, you can build an ever-growing network of colleagues who can amplify your brand. As your career evolves, your skills (or areas of expertise) will evolve from functional areas (for example, software certifications) to soft skills such as people management and teaming.
Phase 3: Embrace a leadership role
In the third phase, you will become a leader. The focus of your role will shift from doing the work to building teams, developing strategy, honing management skills, understanding how to fill in the gaps, and setting agendas to support business strategy. At this phase, you may be viewed as an expert in multiple areas and an important organizational asset. You may also have the opportunity to present your ideas in external channels as an authority on a given topic or industry.

Keeping these phases in mind throughout your career will enable you to direct your energy to the tasks that will have the greatest impact on your personal brand. While we tend to progress through the three stages in order, there will be times, for example when changing roles or companies, when it will be valuable to iterate and revisit all three of the phases. Doing so will help you to avoid chasing opportunities that may be beyond your current development. For instance, when arriving at a new company you will want to develop your internal network before asserting your leadership role.

Another tip: your personal brand is cumulative, so the return on the efforts you make will also grow over time. Getting started now and focusing on the right areas will give you the strong foundation and network needed to amplify your personal brand as your career progresses.
This article originally appeared on LinkedIn.