Maintaining profitability during these uncertain times is challenging, particularly for mortgage servicers that need to balance future volume expectations with current economic constraints. While this pandemic is unlike anything the world has seen, there are many lessons that can be learned from the Great Recession and recent natural disasters. We expect to see a large increase in defaults after the expiration of forbearance plans and moratoriums on foreclosures and evictions. Business areas including call centers, loss mitigation, foreclosure, bankruptcy, real estate owned (REO), and property preservation will require well-controlled operations and a focus on maintaining regulatory and investor compliance with ever-changing rules.
Mortgage servicers that don't shore up their default and compliance operations, may encounter risks including regulatory, diminished profitability, reputational damage, and customer attrition.
How can organizations bolster profitability while being sensitive to customer needs in this uncertain environment? What lessons can be applied from past financial crises to inform leadership decision-making now and chart a pathway forward?
Reinforced Foundation Protects Servicers from Pandemic Storm
The COVID-19 pandemic will likely have some very similar impacts to prior events, with many regulatory changes to support borrowers. Unlike the Great Recession, this event is seeing a much faster increase in unemployment, quick regulatory responses to mortgage industry stresses, and a relatively strong market prior to the downturn. Also, unlike most natural disasters, the impact is worldwide.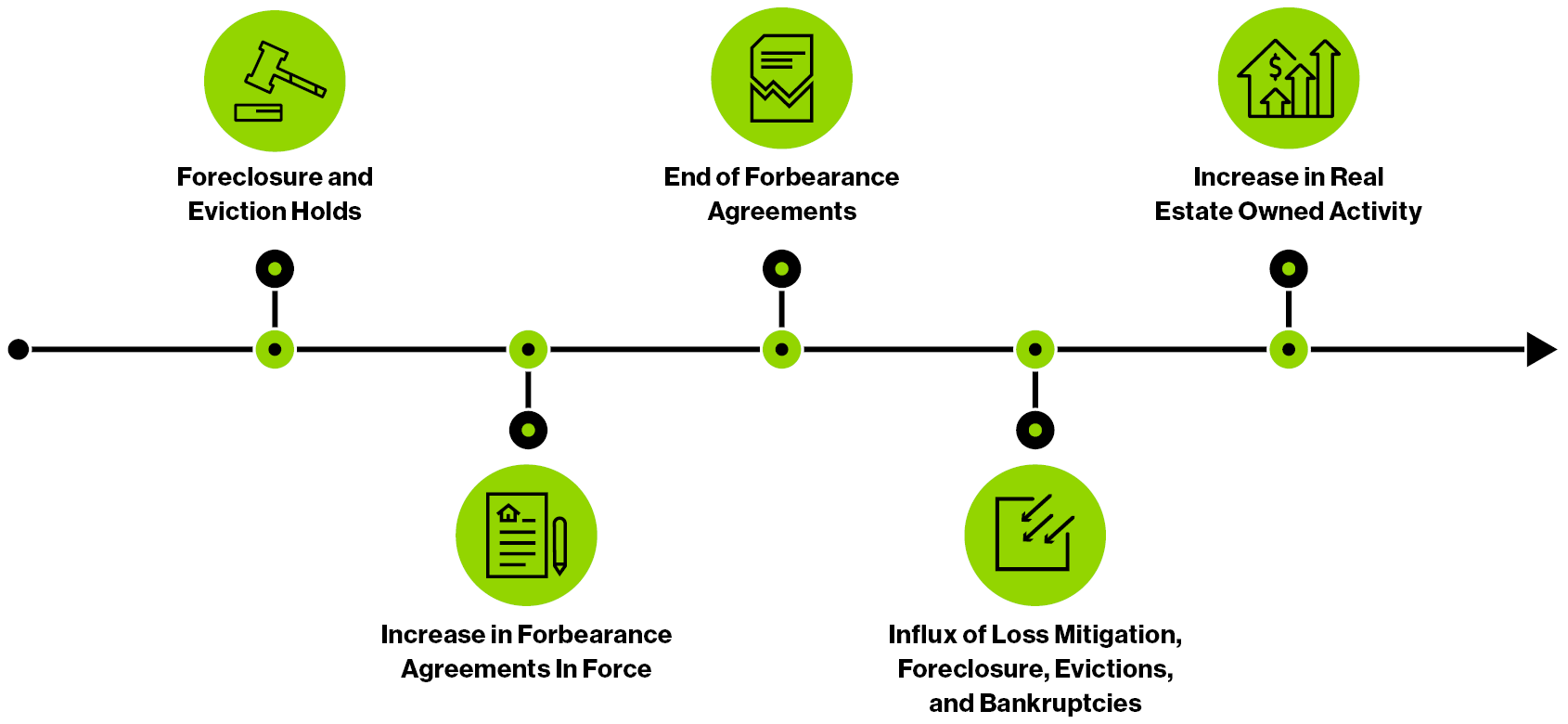 How Guidehouse Can Help
Maintaining profitability during these uncertain times is challenging. Guidehouse has the solutions and industry experience to help.
We have performed extensive mortgage- related work with originators, secondary market aggregators,warehouse lenders, loan servicers, insurers, securitizers, regulators, government sponsored enterprises, and investors.