Challenge
Knowing where your medical practice stands with billing and collections is crucial to understanding the overall financial health of your practice. When Piedmont Heart Institute in Atlanta, Georgia, learned that its revenue cycle key performance indicators weren't meeting industry benchmarks, the group knew to take action in order to improve the practice's revenue cycle performance.
An excessive claim denial rate, coding errors, and insufficient provider credentialing efforts drove many of the heart institute's concerns. In addition, benchmark data revealed days greater than 120 days in accounts receivable (A/R) were at 23 percent. Given the ongoing negative impact of critical revenue cycle metrics compared with industry benchmarks, and a need to be economically efficient, the status quo was not an option.
Solution
Piedmont Heart Institute chose to outsource its billing and collection efforts to Guidehouse1 with the intent to accomplish revenue cycle improvement initiatives consistent with its values. This successful effort aligned the institute's results with industry best practices, and included the following:
Outsource coding of all procedures to Guidehouse to improve accuracy of billing and timely submission of claims

Identify lag issues surrounding the capture of rounding charges and implement a process to bring all charges current

Create a new on-site office and transfer all office charge capture there; implement missing ticket reconciliation processes in addition to ongoing audit processes

Tackle the issue of EKG billing, reporting, and RVU tracking
Results
As the heart institute's business evolved, Guidehouse adapted to changing needs with flexible service models. Initial results included a lower cost to collect, lower A/R per physician, and improved payment accuracy and collections ratios. Customized solutions by Guidehouse and Piedmont Heart Institute have yielded consistent, sustained, positive results and enhanced billing and collection goals that are tracked monthly by both the client and Guidehouse.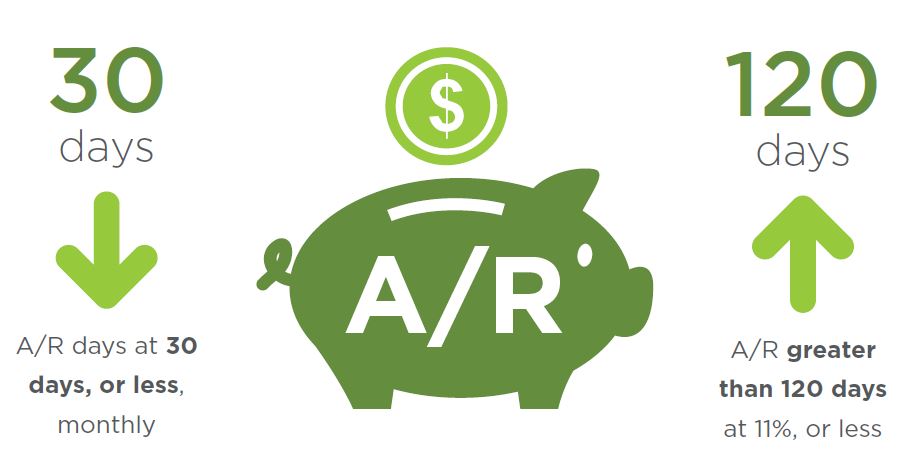 1Business process management services described herein are provided by Guidehouse Inc.'s wholly owned subsidiary, Guidehouse Managed Services Inc.