Challenge
An Office of the Chief Financial Officer (OCFO) organization of a large federal government agency faced challenges with efficiently analyzing and reporting data stemming from a variety of internal assessment and external audit activities. Like the leadership of many agencies, our client sought to leverage insights gained from internal and external reviews to identify new ways to extract value from the Agency's risk and control monitoring functions while continuing to minimize burdens placed on stakeholders.
Federal agencies have been identifying risks and reporting on the status of financial internal controls for many years. While this experience offers organizations opportunities to more efficiently and effectively mitigate risks, it also can lead to assessments becoming routinized, "check-the-box" activities that offer little new value to the organization.
Solution
The Agency reached out to Guidehouse for help with designing and implementing a SharePoint tool to streamline the process and produce greater insight across multiple internal control assessment processes. Key features of this web-based governance, risk management, and compliance (GRC) tool include the following:
Integration and automation of progress reporting for Office of Management and Budget (OMB) Circular A-123 assessments, audit remediation and corrective actions, provided-by-client (PBC) tracking, and improper payments testing.
Real-time business intelligence across multiple simultaneous business processes and assessment areas.
Centralization of large data sets that are translated into data visualizations and actionable performance metrics with drill down capabilities.
Interfaces with other agency systems to automatically prepare required submissions and briefing decks for senior leadership.
Impact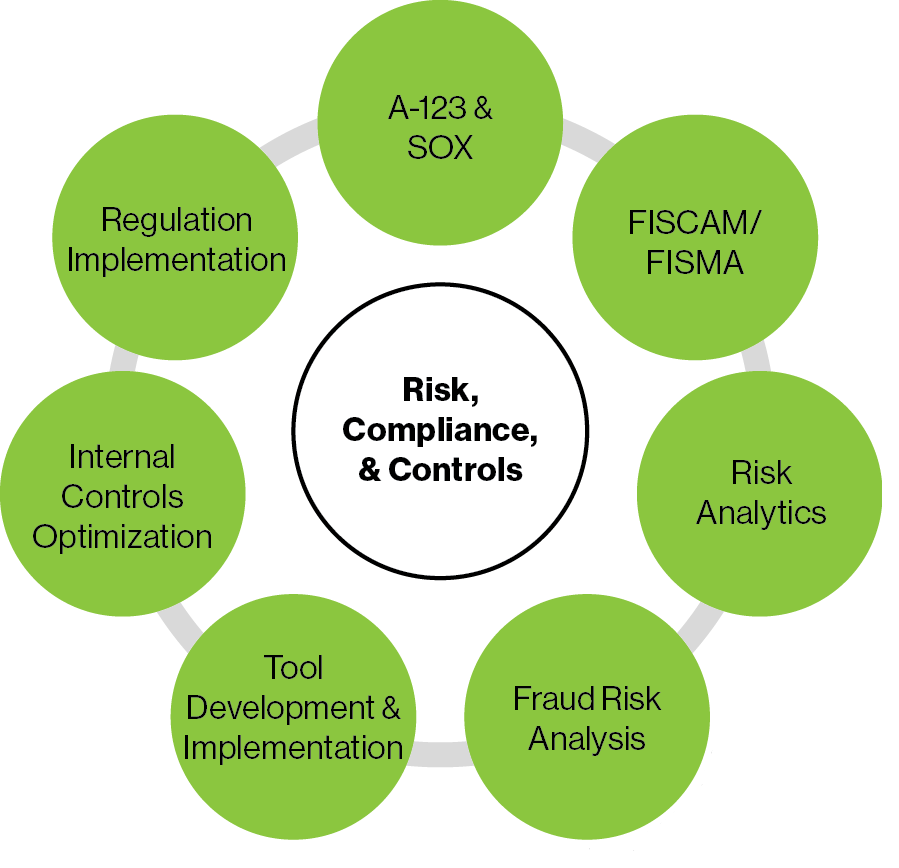 The implementation of the SharePoint tool enabled the Agency to harness the best of their existing risk and control processes while bringing leading practices, tools (e.g., advanced analytics) and technology (e.g., robotic process automation) to deliver improved business management insights, enhanced data-driven decision making, and reduce administrative burdens. The time savings achieved on the program management aspects of these activities enabled OCFO leadership to have more time for detailed analysis useful for decision-making and proactive risk management. This client gained new visibility into agency operating procedures, risk and issue management, activity tracking and program results.
Guidehouse offers agencies a comprehensive suite of risk management, compliance, and internal controls solutions to mature internal control environments and increase value of risk management data.