Organizations shift to DevSecOps to combine the advantages of Agile development practices, powerful cloud platforms, and shared data infrastructure. But a DevSecOps transformation requires more than just developing skills and adding tools. A cultural shift is needed to make the most of DevSecOps methodology and truly fuse the three pillars of software development, security, and IT operations to deliver superior digital solutions.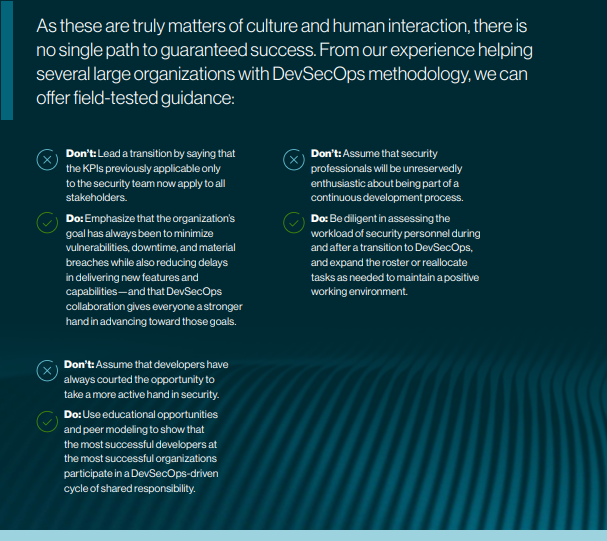 The cross-pollination in DevSecOps is a matter of people as much as one of process. Bringing the two together effectively takes a cultural commitment from all involved. Contact us to learn more about how to best blend leadership, individual effort, team mindset, and technological advances to meet your DevSecOps goals.
If you'd like to learn more about why moving to a DevSecOps Framework is critical to success, read our other White Paper Here.