Guidehouse's Gardena, California BPM office 2018 Community Connections Service Month activity took place Saturday, April 14, 2018. The organization selected was 186th Street Elementary school. 186th Street School is a diverse learning community dedicated to providing the highest standard of instruction to all children in their quest for academic rigor and excellence in a safe, nurturing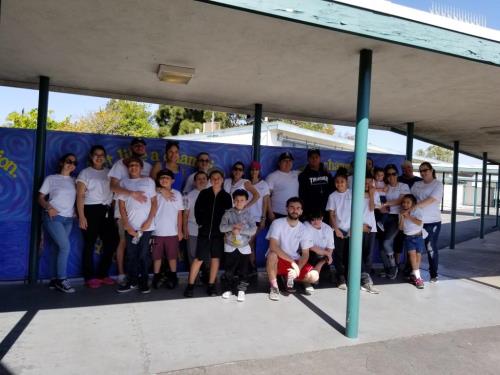 environment that fosters respect and responsibility.
The school's mission is to motivate and equip students to achieve their greatest potential, be college-prepared and career-ready, and contribute meaningfully to society. Students who attend 186th Street School come from two geographically separate communities: the Gardena neighborhood and the Harbor Gateway portion of Los Angeles, which is 1.5 miles south of the school.
The students from the Harbor Gateway community live in a neighborhood characterized by high crime rates, gang activity, poverty, inaccessibility to health and human services, language barriers, and lack of quality recreational facilities. 186th Street School serves as a sanctuary where children and families find a forum for sharing these problems and concerns and receive needed assistance. 186th Street School serves an ethnically diverse population of 859 students in Pre-Kindergarten through 5th grade.
35 Guidehouse team members and their families helped clean classrooms, pull weeds, garden, rake debris, dispose of trash, clean offices, sanitize lunch benches, mop the auditorium, organize storage rooms and multiple other tasks.