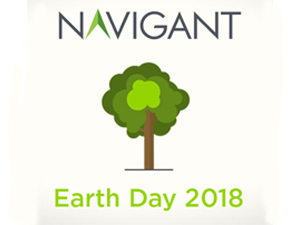 The impact of humans on our environment has never been more apparent than it is today. Overpopulation, over-consumption, pollution, and many other impacts of human activity are destroying our habitats and waterways, and threatening our most basic human needs like food security and safety. Earth Day, on April 22, is an annual worldwide event to demonstrate support for environmental protections.

To show our support, the Guidehouse Sustainability Team has organized an Earth Day Giving Campaign through Inspire to support two non-profit organizations:

Earth Day Network, Inc.: the world's largest recruiter of the environmental movement, working with more than 50,000 partners in nearly 195 countries to build environmental democracy
Ocean Conservancy: an organization that creates science-based solutions for a healthy ocean and the wildlife and communities that depend on it.
Thanks to your generous donations, we raised $2,230!