"The Vermillion, South Dakota office of the Guidehouse Healthcare BPM division chose to support the local community library.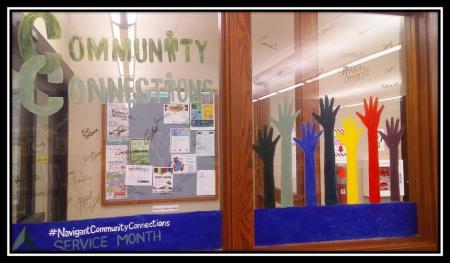 The Vermillion Public Library does a phenomenal job offering not only a haven to read and relax for all ages, but also a safe, clean place for 600 plus of the communities children to read, learn, relax and play. Offering many afterschool programs and classes, as well as extra tutoring and group activities, and simply a smile and welcoming place for the youth to spend their time.
Guidehouse's Vermillion office spent the month volunteering their time, helping with some larger clean up and general spring cleaning, as well as helping in the afterschool programs directly with the children.
They also had great success with a supply drive within the office. While the city supplies the building and basic needs, The Vermillion Public Library functions largely on donations for their supply needs for events, afterschool programs and general entertainment.
The Vermillion office was able to give 1000 pieces of various art, school and play supplies to the library, as well as a large $250 monetary gift for future needs.
While Guidehouse has made a great impact on the library and community, this experience has made a large impact on the employees as well. They were able to experience firsthand the hard work and dedication of the library staff as they serve the community. The Vermillion Guidehouse office will continue to raise awareness and support for the library going forward.
The Vermillion Public Library has stood in Vermillion for over 100 years, and still remains a central part of the small community."