On Aug. 30, 17 Guidehouse employees took off to volunteer in Tegucigalpa, Honduras in support of Virtu, a nonprofit organization that focuses on improving education opportunities for Children in Honduras. Volunteers helped with construction for the new Big Dreamers School, a private bilingual school aiming to provide high-quality education to children from families with low income. They also visited children from the Sociedad Amigos De Los Niños, a children's home that Virtu supports and serves.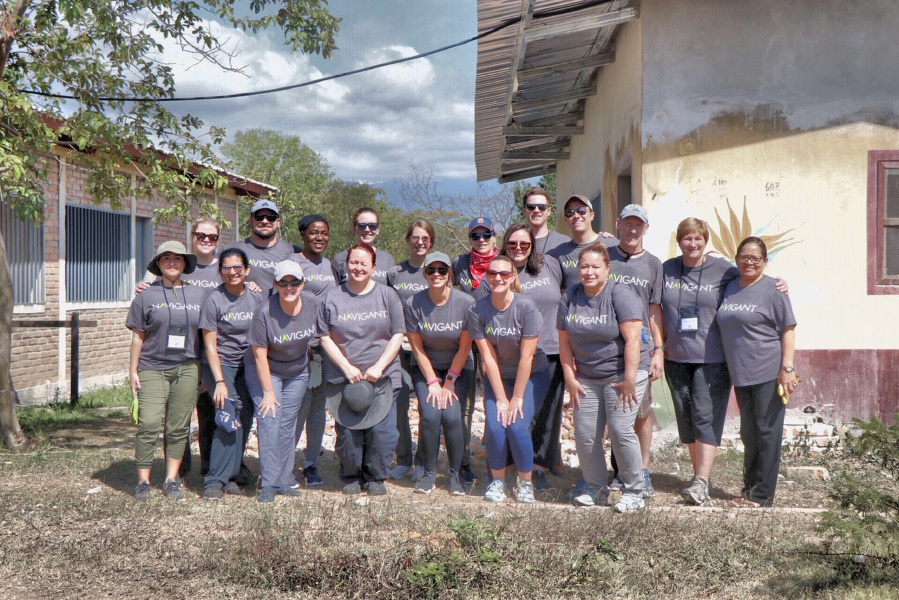 The trip would not have been made possible without the fundraising effort and support of family, friends, colleagues, and Guidehouse contributions. Fundraising efforts for International Service Initiative (ISI) Honduras included raising more than $60,000, with $54,000 of that including corporate matching, business unit competition, and other fundraising initiatives in the healthcare practice, as well as a $10,000 corporate grant.
This fundraising helped support two schools and one orphanage and funded the trip for the Guidehouse volunteers who contributed over 300 hours of construction. Over $25,000 was donated to the construction and operations of the Big Dreamers School.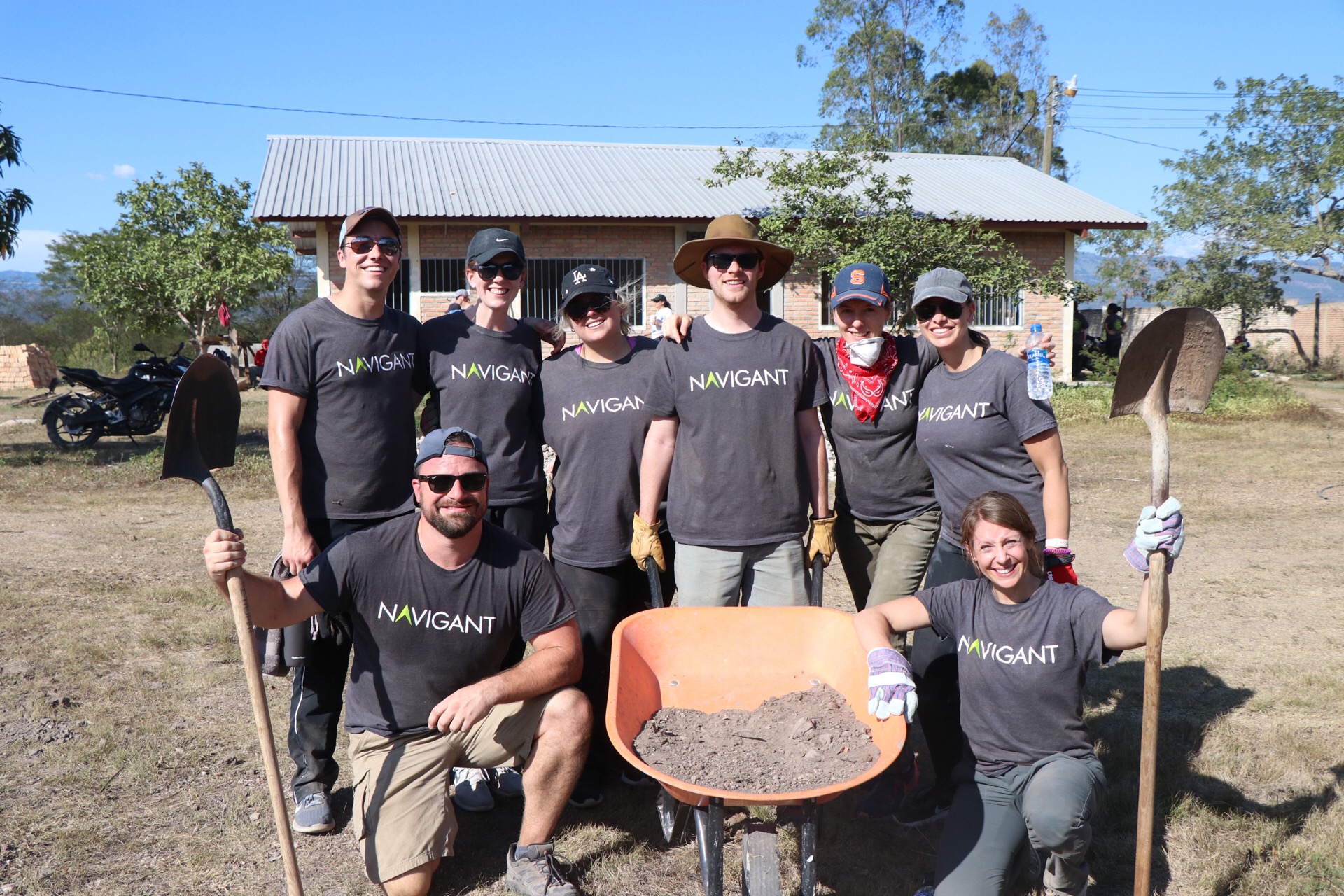 "I found the ISI trip to be a window into seeing hope in action. They needed a school- we built a school alongside them. They needed to learn English- we did homework and let 9-year-olds read Winnie the Pooh to us. We held babies because they wanted to feel arms around them," said Dorren Bonicky, Value Transformation Associate Director.
Prior to Guidehouse volunteers' visit, the old school only had room for children through second grade. Now, at the new campus, there are plans to eventually have enough buildings and teachers to accommodate children through high school.
Not only did the volunteers perform wonderful, life-changing work, but they formed new friendships with colleagues, directly saw how Guidehouse's capital contributions are being used in Honduras, and developed relationships with the children from Sociedad Amigos De Los Niños.
"The ISI trip to Honduras far exceeded my expectations. I returned home with a strong connection to Guidehouse and many new colleagues, as well as to the country of Honduras and the children at the orphanage where we volunteered," said Julie Dobrusion, Healthcare Managing Consultant.
Another team member, Rachel Vigil, Operations Office Lead & Administrative Specialist said "It is humbling to see how these kids, many of whom have been abandoned by their parents or are sole survivors of their families, rise above their 'back-stories' and have hope and faith and work toward their dreams. Getting out there and helping really does so much to blot out the darker stories we read in the daily news, and change the world's narrative for the better."
The team is planning for future ISI trips including a trip to Uganda in 2020.