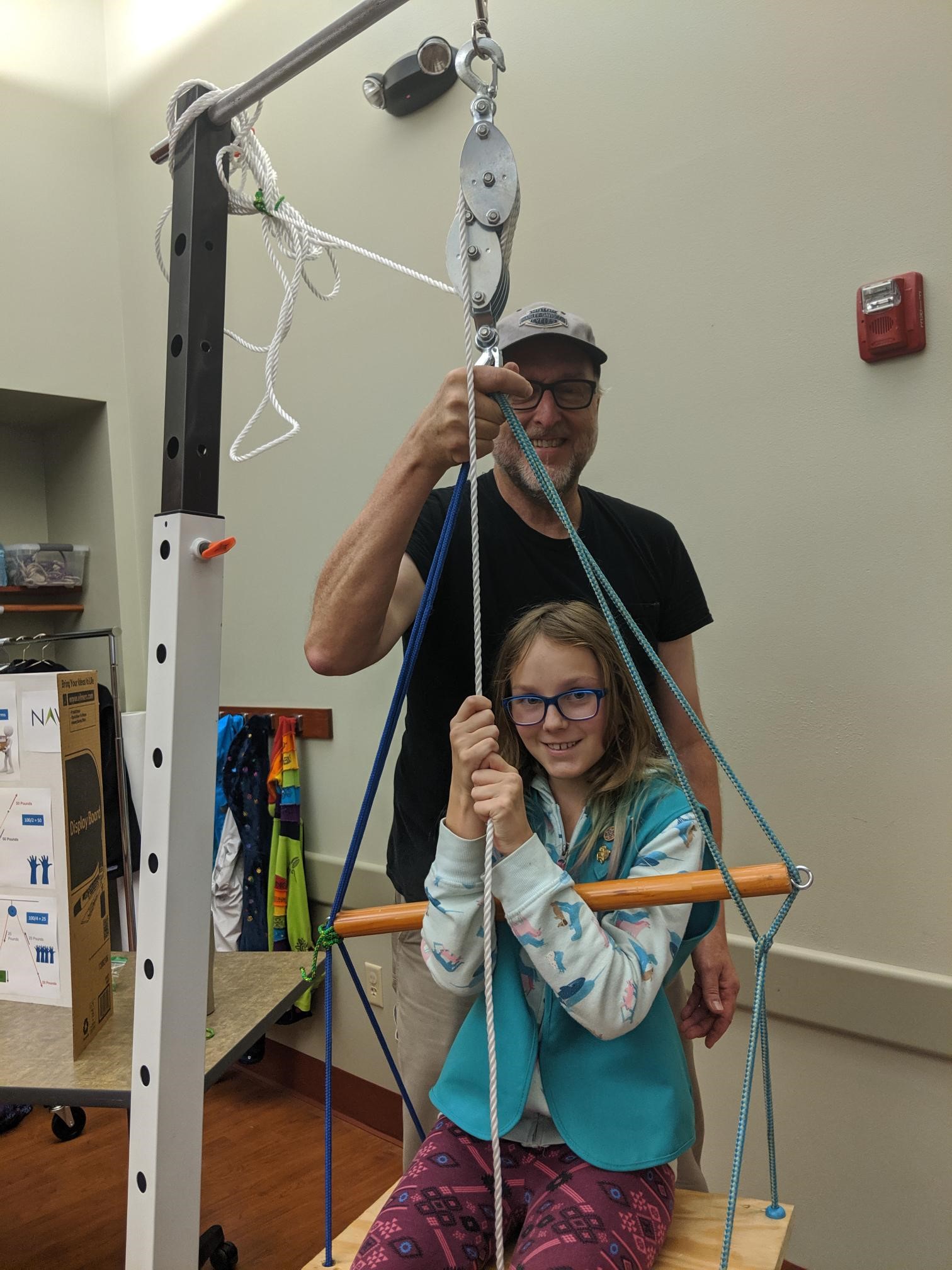 Guidehouse's Verona, WI, office held a STEAM (Science, Technology, Engineering, Art, and Math) Fair on Sept. 28 at the local public library. The Verona office has offered this event to the delight of children and curious adults since 2013. This year, fair organizers invited local Scout Councils to attend. The library was filled with Brownies and junior-level Girl Scouts. Troop leaders shared their appreciation of Guidehouse employees for providing such an interactive, educational experience. One of the elementary schools hosted a field trip and provided bus service, helping to smash previous participation records with 165 attendees. A total of 19 Guidehouse representatives volunteered at the fair.

The local Guidehouse office planned and worked closely with the Verona Public Library to promote the event including hanging flyers around the community and advertising on the library's website, Facebook, in e-newsletters, and in local newspaper calendar announcements.

A representative from Madison Gas & Electric Company joined the Guidehouse volunteers. He brought the utility's pedal power generator, which is a hands-on and legs-on tool, to experience how much human power it requires to produce electricity for a variety of different loads including incandescent bulbs, LED bulbs, CFL bulbs, fans, a radio, and a water heater.

Guidehouse employees designed interactive stations that gave children and parents the opportunity to spend the morning exercising their minds and creativity. Activities included extracting strawberry DNA; building a thumb piano; creating paper airplane models; lifting themselves off the ground with pulleys; constructing a tower out of toothpicks and gum drops; observing a spectrum of colors; assembling an LED flashlight; understanding magnets and electro-magnetism; discovering an interesting collection from the natural environment including a beaver skull, shark egg case, and bird nests; and exploring properties of a non-Newtonian fluid.