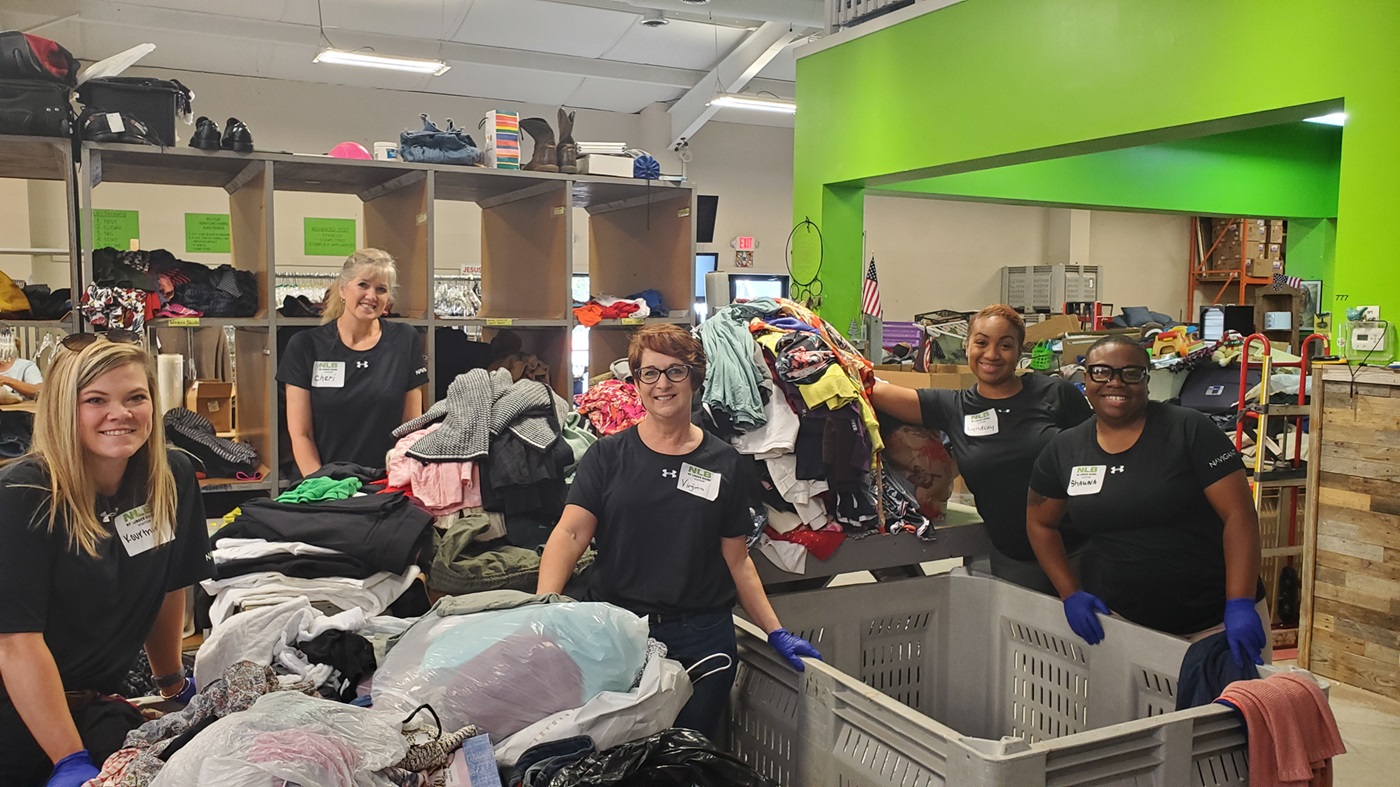 The Suwanee office participated in Guidehouse's Community Connections Service Month by volunteering their time to No Longer Bound. This one-time volunteer opportunity involved learning about the No Longer Bound organization, and helping in the donation distribution center sorting clothing and accessories to be sold at their thrift stores.
No Longer Bound offers a 12-month residential, regeneration process to rescue addicts, regenerate men, and reconcile families. The Guidehouse volunteer group learned how the organization helps reform young men and give them the opportunity to learn different skill sets in a safe, judgment free environment. The men have the opportunity to learn carpentry, culinary arts, automotive, and studio skills including graphic design, marketing, and PR, to help further their career outside of the program once they graduate. They are mentored by former graduates of the program who have had the same experiences and similar challenges in life.
In the donation distribution center, volunteers separated clothes, accessories, electronics, and more to either sell in No Longer Bound's thrift stores, or ship oversees to countries in need of clothes and furniture. Over the years, donations have allowed the organization to build a dormitory that can house 35+ young men at one time. This allows the organization to free-up space, creating more opportunities for classes and programs that will help the residents enhance their skill sets.