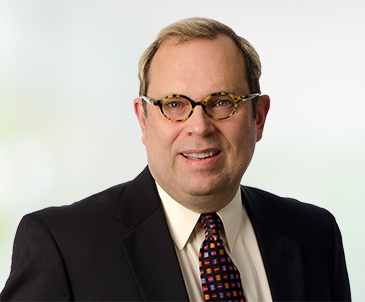 Most company leaders today know they need to support diversity and inclusion (D&I). Nearly all professional services firms make D&I a core part of their philosophy and claim to strive toward inclusive cultures. But far too many organizations that tout a belief in diversity fail to deliver. Underneath the catchphrases and mission statements is just another company unwilling or unable to make real change. Believe me — I've worked at such places. Getting this right, however, is critically important; it sets the tone that everyone's ideas and talents are integral to the organization. Even simple actions can help create a more welcoming and supportive environment.
What's at stake
I haven't always been openly gay in my professional life. For far too many of my 25 professional years, I felt like I needed to conceal who I was so that I could have more opportunities. I sat through a shameful number of meetings in which men made tasteless jokes about LGBTQ individuals or women — at places that claimed to support D&I. And when I was more open about who I was, I often encountered intolerance — even to the point of being let go. I struggled to succeed in professional services either because I felt I couldn't be my true self or because I put my true self out there and was rejected.

It wasn't until I began working for a company that believes what it says about diversity that I felt I could climb within the organization. At Guidehouse, I don't have to spend energy worrying about what people are going to think about me personally. I can focus on getting results for clients, not on politics. And, as a member of HRC for many years, what a joy and honor it is to be with a company who has achieved 10 consecutive years on the HRC Corporate Equality Index.

What companies should know about D&I
How does Guidehouse do it? I've noticed a few truths that the firm embraces that have made me feel appreciated and helped me find success.

True inclusion starts at the top
Very shortly after I began working at Guidehouse, my direct superior called me into his office to tell me that he supports gay organizations. While it might have felt like an uncomfortable thing to do, it stood out to me because of his openness. Guidehouse sent the message early on that my experience here would be different — even suggesting during my interview that my being gay would not affect my relationships in the company or my ability to succeed. They have backed that attestation up ever since by valuing me for my experiences and expertise and giving me a seat at the table. And because those people in the top positions clearly embrace diversity, the rest of the organization falls in line.

Small actions make a difference
On my first day at Guidehouse, they sent me to work with a very important client. This should not be noteworthy, but the fact that they trusted me enough to let me take charge of this client was a new experience for me. I was not accustomed to being valued in such an obvious way — especially so quickly. They also invited me to join the corporate diversity council — another clear signal that they actually want to hear from people who are in the minority. Successful D&I is just as much about simple, everyday interactions and acts as it is big, bold moves and proclamations.

Empowering minorities is about more than social responsibility
The LGBTQ community is full of talent that isn't being tapped. We are smart, creative people, and firms haven't even begun to explore all the potential that lies within this community. As the war for talent continues to escalate, organizations would be wise to embrace LGBTQ and all diverse individuals — not because it's the right thing to do but because it could truly be a differentiator. I'm happy to work somewhere that is endeavoring to uncover that potential.
****
What happens when everyone is given an equal chance to succeed? Organizations become far more successful. While I struggled merely to survive at other firms, at Guidehouse, I have flourished, quickly becoming both a managing director and business unit leader. Here, I determine my level of success.

No matter what your diversity is, embrace it. Guidehouse makes it possible to do just that.
This article also appeared on LinkedIn.