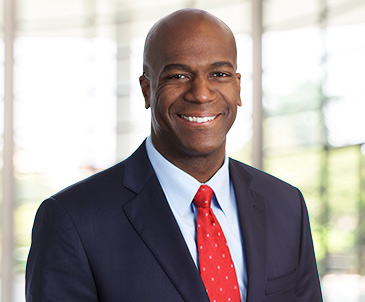 By Rich Davis
Each year, Black History Month shines a light on the stories and achievements of African-Americans. It's a time to not only celebrate progress but also reflect on the work that remains. At the end of February, a large segment of the population shifts its focus to other matters.
But as an African-American who has worked with professional services firms and consulted for corporations for more than 20 years, the issues of diversity, equal opportunity, and access are a part of my daily experience. My career has given me a different perspective on why it's so important for the C-suite to more closely resemble society as a whole.
The lack of diversity manifests in many ways, from the average black male earning just 70% of his white counterparts according to a Federal Reserve Bank of San Francisco report, to how companies often miss the mark when targeting diverse customer segments. But having a cross-section of society represented in corporate America directly addresses these issues. As Roger Ferguson, the African-American CEO of TIAA, notes, "Creating a more diverse and inclusive business environment has been shown to create better outcomes."
So what should companies be doing to ensure that African-Americans have the same opportunities as other employees? It's a complex problem that will not be solved with piecemeal or incremental efforts; companies have to be prepared to go with an "all of the above" approach.
Three steps toward a more racially diverse workforce
First, organizations, particularly HR departments, need to ensure that the composition of employees in entry-level positions is more diverse. Addressing the start of the talent pipeline is critical to improving opportunities for a wider range of individuals.
Second, companies need to put programs in place to ensure that professionals of color receive the necessary mentorship and support as their careers mature. I'm proud that Guidehouse has implemented a Diversity & Inclusion program to give employees from across the firm a voice. Still, progress typically results from sustained, dogged efforts. For example, we have seen how similar initiatives geared to women have slowly started to show results.
Last, for change to truly happen, it has to be championed at the top. This is made more difficult by the underrepresentation of African-Americans in the C-suite — a trend that has worsened in the past few years. In 2007, there were seven African-American CEOs at Fortune 500 companies; today, there are just three. African-American representation in the C-suite across all industries remains mired in the low single digits. In addition, a report by McKinsey and Lean In revealed that women, particularly women of color, remain significantly underrepresented in U.S. corporations — especially at higher levels of the organization.
At Guidehouse, I've seen how having a female CEO has affected my female colleagues. Women at every level of the firm know that the organization values them and that their career trajectory won't be artificially capped due to their gender. Only by elevating more African-Americans to senior positions will companies materially signal their commitment to people of color.
Sources of inspiration
I remain ever grateful for all of the black leaders who made things easier for my generation. I regularly take inspiration from African-American trailblazers who have excelled in the face of entrenched obstacles and long odds. I think of Madame C.J. Walker, who in the early 1900s became the first self-made female millionaire (of any race) in the United States. Reginald Lewis's successful investment firm, TLC Group, made him the first African-American businessman to be included in Forbes magazine's list of the nation's 400 wealthiest people. Recent African-American CEOs, such as Kenneth Chenault formerly of American Express and Kenneth Frazier at Merck, serve as beacons of what African-Americans can achieve.
While I undoubtedly can do more, this is a debt I always try to repay by taking an active role in mentoring professionals in the business world, as well as reaching out to youth in the various stages of their education and serving as the chair of Guidehouse's Diversity & Inclusion program. Serving as mentors is something people of all backgrounds should take an active role in to increase diversity in the corporate world.
On one level, I'm heartened by the progress I've seen during my career. The terms of the conversation have shifted; it's no longer about whether everyone should have the same opportunities. And we're not debating whether diversity makes business sense. But on another, there's still much more work to do.
Increasing the number of African-American professionals in the C-suite is good for the business and good for the African-American community. Let's reverse the downward trend by staying ever vigilant and committed to change. We will all be better for it.