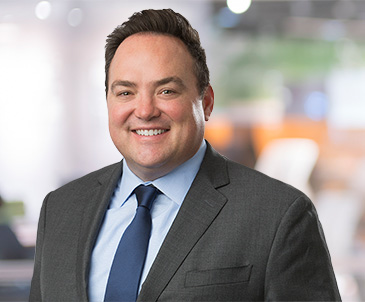 Last year I wrote an article about "Why I Celebrate Pride." In rereading that, I am still very proud! It is hard to believe that this year marked the 50-year anniversary of the Stonewall Riots, which kicked-off the LGBT rights movement not just in the U.S., but across the globe.
As this month marks LGBT History Month and also, National Coming Out Day on Oct. 11, I think back over my lifetime and my 20+ year career. I think about how far we've come in the area of LGBT inclusiveness, especially in the workplace, but I also wonder what more I can do to make it easier for the people that are coming up (and "out") after me. One of my personal areas of focus is continuing to push the envelope within corporate America, and one of the ways I have done that is to more deeply engage in my company, Guidehouse's LGBT+ Employee Resource Group (ERG), known as NAVPride.
While I have always been "on the mailing list," last fall, I was asked to co-lead the NAVPride ERG. In this role, I am able to formally help drive the strategy for LGBT+ inclusion at our firm and also determine how we continue to build our brand in the LGBT+ space. More informally though, I think being an "out" leader helps promote visibility more broadly across the firm, and hopefully, makes it easier for more junior LGBT+ employees to feel comfortable here at Guidehouse. Additionally, just by having my name listed on our NAVPride website, I have had various people reach out and seek mentoring, ask about my own personal experiences, not only as an out-LGBT person at Guidehouse, but career advice overall. Those mentoring relationships are truly what makes this role worth it!
Our ERG is one of the most active in the company and takes both a top-down and bottom-up approach. From a leadership perspective, NAVPride continues to help Guidehouse evolve our internal and external policies and programs to stay at the forefront of LGBT inclusion in the workplace. This is seen through our 10 years on the HRC Corporate Equality Index. We also engage in a lot of grassroots efforts across our segments and offices to further Guidehouse's inclusive culture. These include participating in Pride parades nationwide and hosting a speaker series focused on current interests and concerns of our colleagues, such as
Cultivating and Sustaining Affirming Environments for Transgender and Gender Non-Conforming Persons
A History of LGBT Activism in the U.S.
A conversation with CO State Senator Brianna Titone related to her career and being transgender in the political arena
We have also supported local organizations that are important not only to Guidehouse employees in their communities but are also in line with our firm's values. Some of these include the Ali Forney Center in NY, the Illinois Safe Schools Alliance in Chicago, and the Attic Youth Center in Philadelphia.
I am sharing this not as a personal pat on the back for all the work Guidehouse is doing (well, maybe a little), but I am sharing this to echo the fact that it is corporations that will continue to move the needle in the LGBT+ inclusion. I have been asked by some friends, is Pride getting too corporate? My answer to that is a resounding no! It is corporations who are driving the discussions around LGBT+ inclusion, and that should be celebrated!
So, I encourage all of you to reflect and be thankful for how far we've come on this journey of LGBT+ inclusion, and I also encourage all of you, especially those of you who are managers or leaders in your own organizations to come out and come out often! While it may seem like a small gesture to you, it goes a mile to making a younger or more junior person feel included.
This article also appeared on LinkedIn.