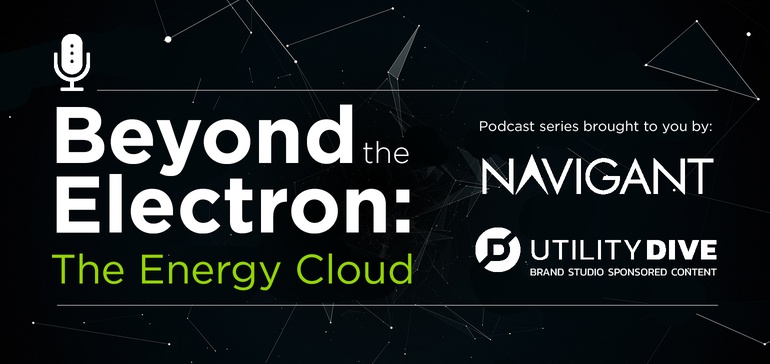 Guidehouse's podcast series, "Beyond the Electron: The Energy Cloud," investigates the rapid transformation of the global energy system. Linear value chains supporting one-way power flow from centralized generation to end customers give way to a more sustainable, highly digitized, and dynamic energy system. Presented in partnership with Utility Dive, the podcast explores the emerging Energy Cloud and its key components of customer-centric platforms.
In episode two, Robert Wilhite, managing director in Guidehouse's Energy, Sustainability, and Infrastructure segment, is joined by Jerome Davis, regional vice president at Xcel Energy, and Nadia El Mallakh, assistant general counsel at Xcel Energy, to discuss common drivers that are reshaping both the energy industry and cities.
The experts explore the role of utilities in supporting smart city initiatives and the value of related Energy Cloud opportunities such as building-to-grid platforms.
Listen to the episode to learn why building-to-grid provides a primary pathway to delivering economic and sustainability benefits for smart city endeavors. The podcast is also found in iTunes.