The Mid-Sized Bank Coalition of America (MBCA) is an alliance composed of midsize banking institutions conducting business in the United States and averaging less than $20 billion assets under management. The MBCA highlights the importance of midsize financial institutions' connectedness to its patrons, the community, and small businesses that help generate jobs and economic strength across the U.S. Although the definition and asset size of midsize financial institutions varies, they are an integral part of the economy and, according to the Federal Deposit Insurance Corporation (FDIC), there are approximately 656 midsize financial reporting institutions in the U.S. as of Q4 2019. The chart below illustrates the number of financial reporting institutions by asset size over the past five years. Of these institutions, midsize financial institutions have grown by approximately 10% in that time.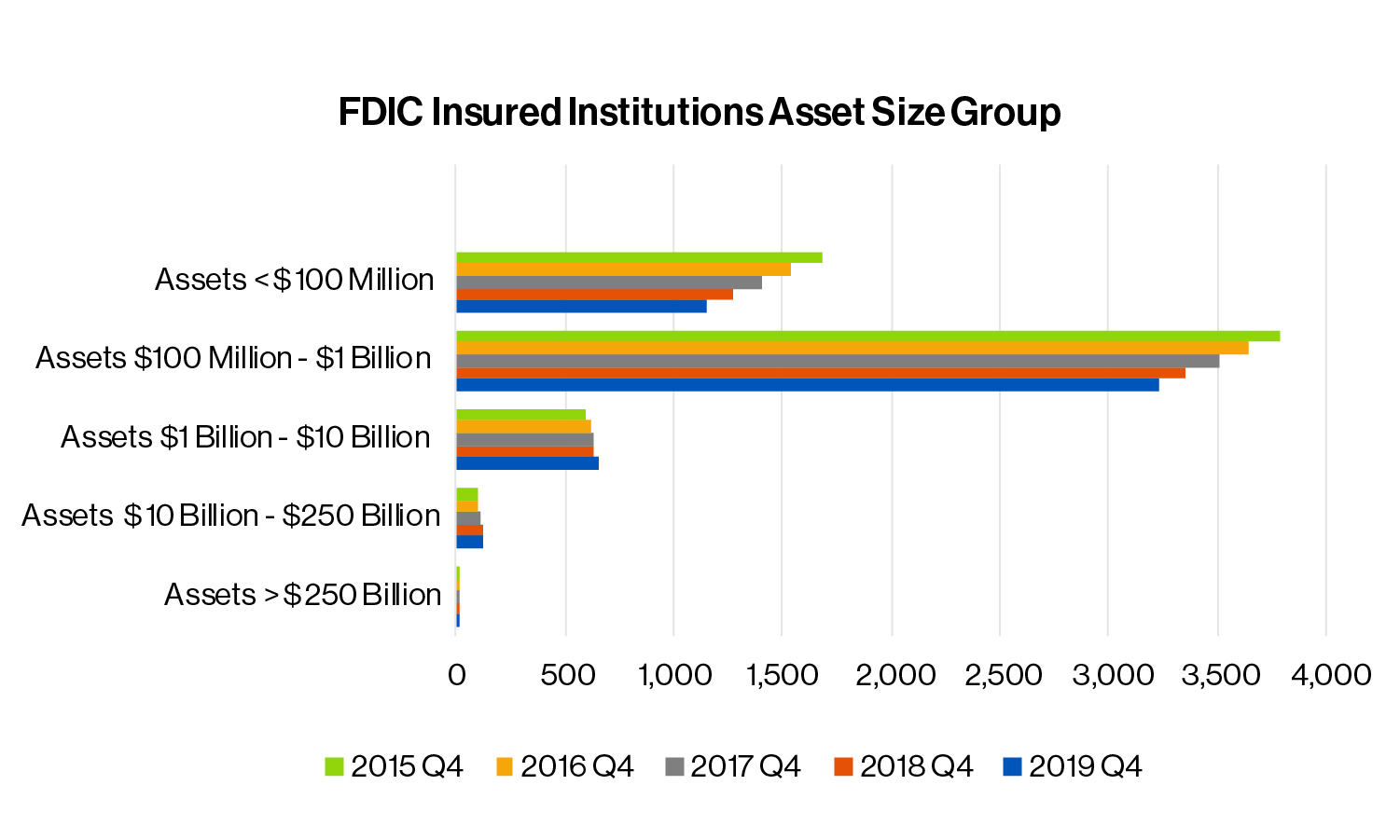 How should midsize financial institutions respond to Bank Secrecy Act (BSA)/Anti-Money Laundering (AML)/Office of Foreign Assets Control (OFAC) opportunities and challenges?
Special thanks to Katia Naamo Bonsignore for contributing to this article.