There has been much enthusiasm over the success of late-stage biopharmaceutical development and the rise in associated FDA approvals over recent years. A 2019 Guidehouse analysis of the health of the biopharma pipeline heading into 2019 found the number of new chemical entities gaining FDA approval more than doubled, while worldwide R&D spending increased 3.5%.
Despite the rise in successful approvals, previous research on launch performance indicated a central theme — that a majority of new products failed to meet their desired launch targets.
The evidence and insights shared with multiple stakeholders generated a central question: While the pipeline is strong, how many innovations are actually reaching patients — and what can companies do to position their products for a successful launch?
To address this important business question, we assessed forecast revenues vs. actuals as a proxy for performance of all new molecular entities (NMEs) approved by FDA from 2011 to 2015. We chose this timeframe so we could analyze products with a minimum of three years of data. After eliminating products that were discontinued, that were irrelevant due to factors such as transfer of ownership or out-licensing, or for which we could not obtain financial data, we selected 104 of the 183 NMEs approved during this period.
Key Performance Trends
The analysis revealed that 30% of products overperformed (defined by 131% or more of forecasted performance), 10% met expectations (100-130% of forecasted performance), and 60% underperformed (less than 100% of forecasted performance). (See Figure 1.)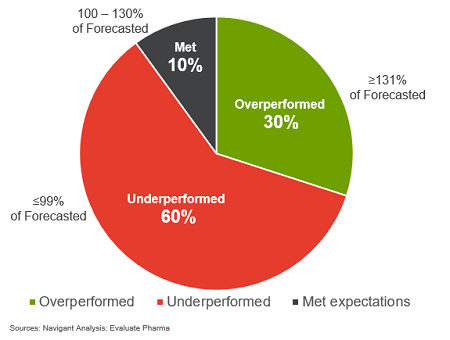 Figure 1: Product performance vs. analysis consensus forecast, based on first-year sales of 104 products (2011–2015)
We confirmed the previously established theory that a product's initial demand at launch sets a longer-term trajectory of performance, with the majority of Year 1 overperformers continuing to exceed expectations in Year 2 and Year 3, and Year 1 underperformers largely continuing to lag in subsequent years (see Figure 2). While many underperformers did improve against forecasts by Year 3, time to achieve peak sales is lengthening across several therapeutic areas and product categories. Further, we took a preliminary look at performance data for NMEs approved by FDA in 2016 and found that 60% of these products met or exceeded expectations, as compared to 40% of products approved from 2011 to 2015, indicating a potential shift in previously seen trends.

Figure 2: Product launch performance trajectory over three years
We also reaffirmed that most overperformers are in the oncology segment, where more than half of the products exceeded expectations, followed by infectious disease and gastroenterology (see Figure 3). Together, these three categories made up 90% of all overperformers. As expected, hepatitis C therapies accounted for most of the overperformance in infectious disease, where high expectations and warehoused patients primed successful launches. One surprising finding was the growing success of gastroenterology, where two of six products exceeded forecast.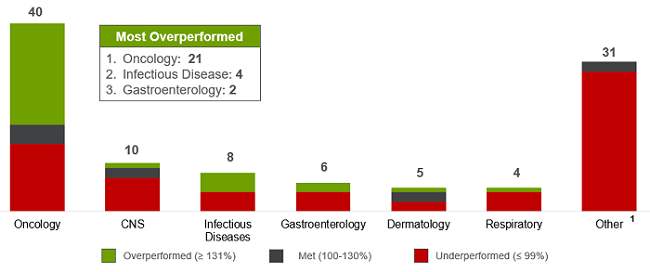 Figure 3: Distribution by therapeutic area for approved products (2011–2015)