WASHINGTON – July 17, 2020 – Guidehouse, a leading consultancy and solutions provider to the commercial and public sectors, today announced that Donna Knutson, PhD, a 30-year public health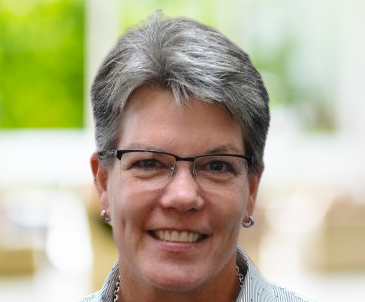 veteran, has joined the firm as a strategic business advisor.
Knutson's career in public health has spanned local, state, and federal public health agencies, as well as non- and for-profit institutions. She previously served as deputy director for the Centers for Disease Control and Prevention's (CDC's) National Center for Environmental Health and the Agency for Toxic Substances and Disease Registry, where she retired from that position in 2018 as a member of the senior executive service.
Most recently, from February 2020 to early April 2020, Knutson represented the CDC Office of the Director in the Secretary's Operations Center and the Federal Emergency Management Agency National Response Coordination Center as the national COVID-19 response began. She also held leadership positions in the CDC's Office of the Chief Financial Officer, Office of Terrorism Prevention and Emergency Response, and Center for Injury Prevention and Control during which she coordinated the CDC's $900 million Prevention and Public Health Fund responsibilities after the passage of the Affordable Care Act.
Knutson began her career as a health educator, working with five local health departments in Ohio, and was named "Ohio Health Educator of the Year" in 1990. She has a Bachelor of Science degree in Physical Education from Ohio University, a Master of Science degree in Education from the University of Akron, and recently completed the requirements to earn a Doctor of Philosophy degree in Public Policy and Administration with a specialization in Policy and Law.
About Guidehouse
Guidehouse is a leading global provider of consulting services to the public and commercial markets with broad capabilities in management, technology, and risk consulting. We help clients address their toughest challenges with a focus on markets and clients facing transformational change, technology-driven innovation, and significant regulatory pressure. Across a range of advisory, consulting, outsourcing, and technology/analytics services, we help clients create scalable, innovative solutions that prepare them for future growth and success. Headquartered in Washington, D.C., the company has more than 7,000 professionals in more than 50 locations. Guidehouse is a Veritas Capital portfolio company, led by seasoned professionals with proven and diverse expertise in traditional and emerging technologies, markets, and agenda-setting issues driving national and global economies. For more information, please visit: www.guidehouse.com.