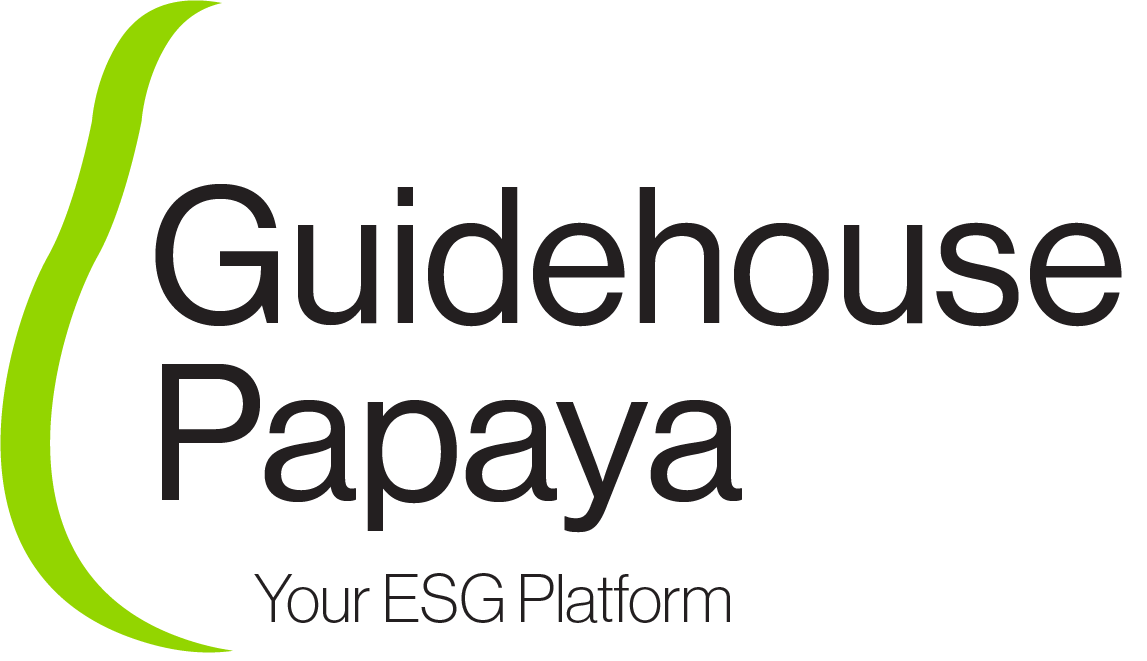 Calls for climate action are building, and businesses are under more pressure than ever to create robust ESG programs and decarbonize their supply chains. Managing greenhouse gas emissions (GHG), however, is a time-intensive process, requiring data collection and reporting from many parts of the business.
Guidehouse Papaya, our sustainability management platform, streamlines GHG management by connecting key stakeholders and providing transparency through an enterprise-ready, cloud-based, digital platform. Customized to meet your organization's specific needs, Guidehouse Papaya combines our 30+ years of experience in sustainability consulting with digital expertise powered by Salesforce®.
Because of our experience with a variety of clients, including multinational corporations, we understand the recurring challenges of collecting activity data and identifying the right emission factors. We developed Guidehouse Papaya with this in mind to standardize the tracking of complex emissions data, create transparency in global supply chains, and simplify reporting requirements.
Key Features:
Robust GHG calculation
Guidehouse Papaya offers complete Scope 1, 2, and 3 footprinting, including 30k+ standard physical and financial emissions factors, REC and Offset tracking, and CDP-aligned reporting.
Powerful abatement planning tools
The platform allows users to track progress toward targets and forecast multiple scenarios to plan abatement action.
Highly configurable
Guidehouse Papaya can be configured to track a wide range of ESG metrics and offers customizable dashboards and reports to track progress and inform action.
Scalable
The platform is designed for seamless expansion in multiple dimensions, including number and types of users, data sources, software integrations, GHG data types, and non-GHG data types, as well as number and types of organizational assets.
Legacy system integration
Guidehouse Papaya integrates directly with existing data systems and easily exports data in whatever format is most useful.
Streamlined data collection
Guidehouse Papaya offers customizable portals accessible to all stakeholders across the value chain, including suppliers and customers, to reduce manual data collection efforts.
Whether you're just getting started or are taking your GHG management journey to the next level, Guidehouse Papaya can help. Contact Guidehouse's experts today to see how our decarbonization platform can help your business create and reach its emissions reductions goals.
Latest From Guidehouse Papaya