Stagnant growth of assets under management, shifting product preferences, and relentless fee pressures have forced asset managers to rethink operating models to drive operational efficiency. These financial institutions are also hampered by a heightened regulatory agenda and an unending wave of disruptive technologies.
Forward-looking asset managers are taking stock of core competencies and looking for opportunities to outsource noncore functions. As custodians bolster governance and security capabilities, institutions are gaining comfort in outsourcing functions ranging from fund administration to annual financial statement production.
How can asset managers safely pass the baton to service providers to drive long-run efficiencies?
Train for the Marathon — Not the Sprint — to Drive Long-Term Success
Reimagining an operating model that may have been in place for years, or even decades, can be a daunting task — especially considering these models span geographies, subsidiaries, and operational and technological constraints from prior system integrations and acquisitions.
From Guidehouse's experience, there are 3 primary steps to plan and execute an operating model transformation to drive long-run operational efficiencies with a focus on strategic cost management.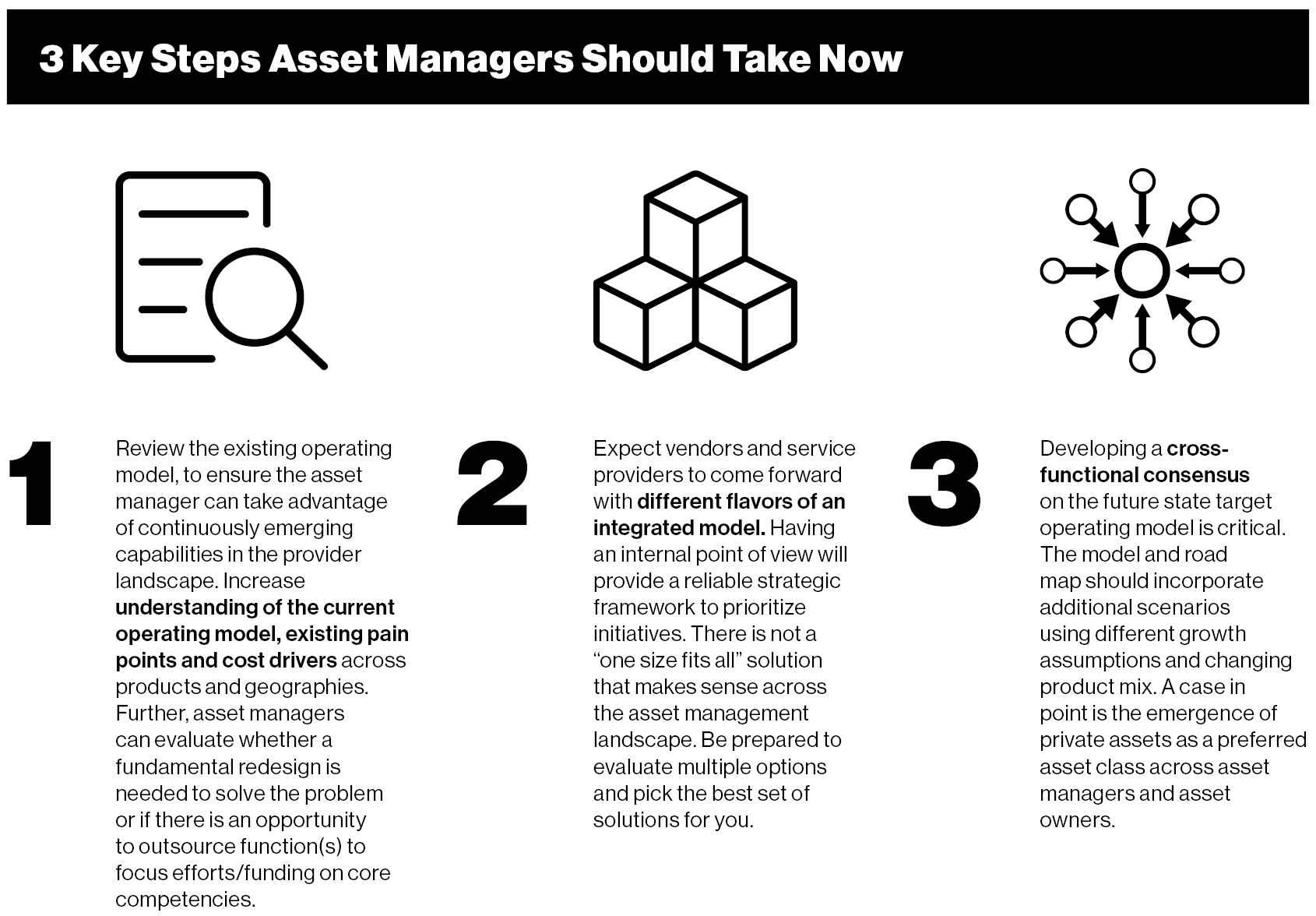 Hurdles That Can Impede the Planning and Execution Phases
Once the new operating model and desired benefits are determined, executing this transformation can present many challenges without proper planning, consistent execution, and energetic oversight. Don't let these hurdles prevent you from winning the transformation marathon.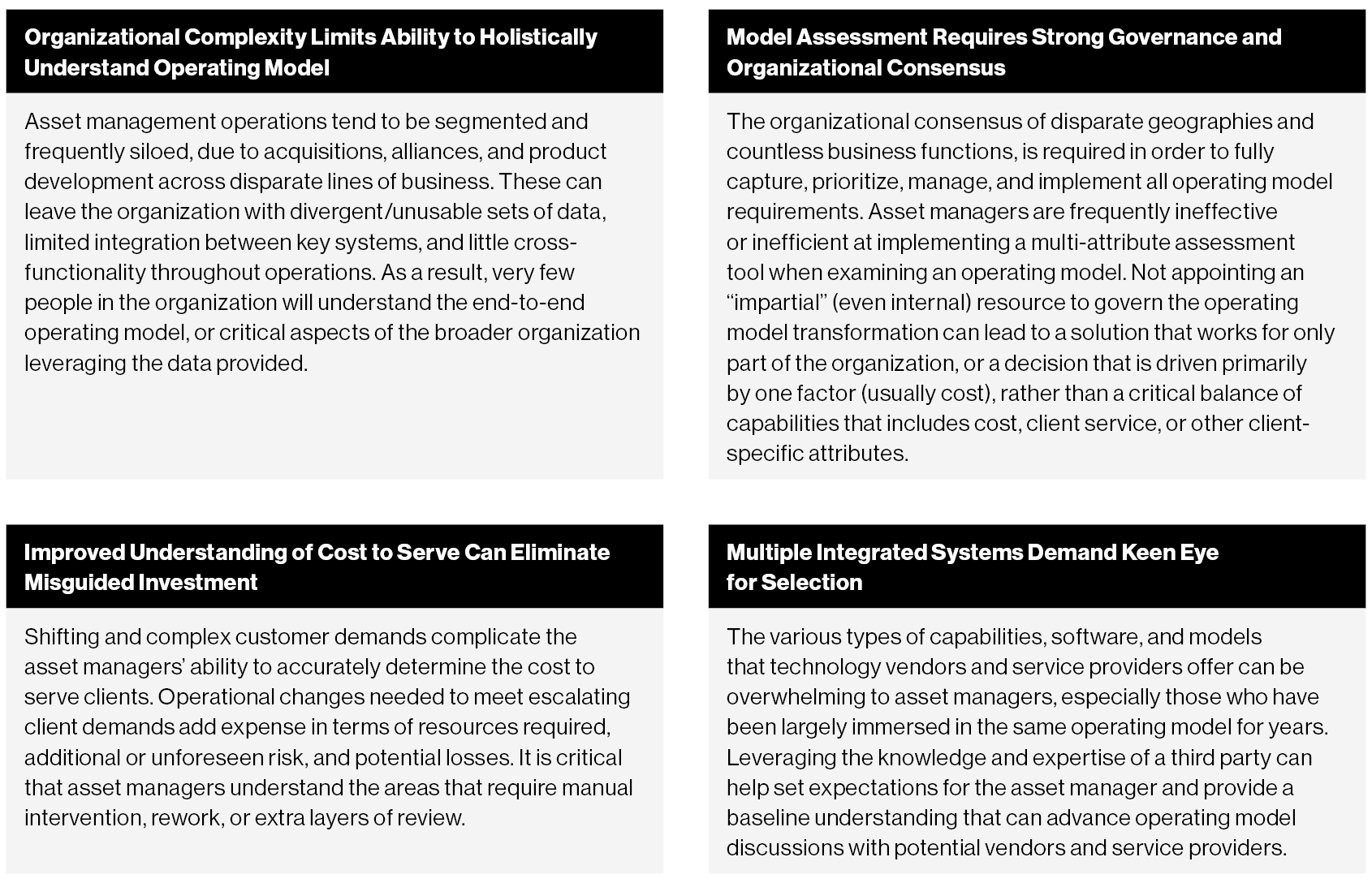 Winning the Race: Case Study on Outsourcing with Reduced Fees for Existing Services
On behalf of an accounting and transfer agency division for a Top 15 asset manager, Guidehouse led a request for information process with six custodians, a nonbank fund administrator, and a software firm. We assessed the providers based on overall capabilities, the effectiveness of their client service models, and their demonstrated expertise and pedigree in the specific areas of scope. Additionally, we collected and benchmarked fee estimates based on our client's book of business.
Guidehouse developed a custom fee assessment tool for the engagement, which was then provided to the client for future use. Based on our analysis, the client was able to negotiate fee reductions with their current provider, resulting in more than $2 million of savings annually for the same services.
Special thanks to contributing author Brian Karp.