Despite the best intentions of leadership, many case management models in place today fail to efficiently serve the best interests of patients, staff, or the organization. That's because most institutionalized models were formed over time, with incremental amendments and modifications made in reaction to changes in healthcare economics, outside pressures from payers and legislation, and shifts in system leadership. Unfortunately, the ever-evolving, ad-hoc approach has resulted in a variety of unintended consequences.
Overview of Case Management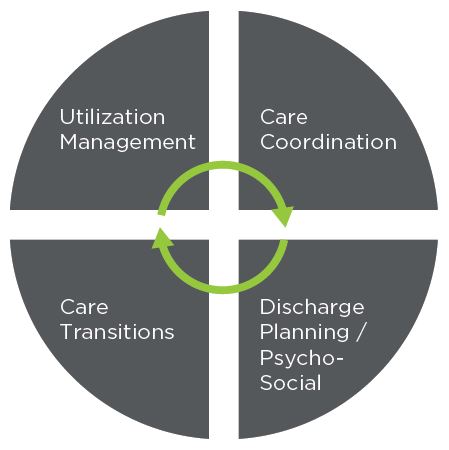 Most hospitals currently structure their case management departments around one of two theoretical best-practice models, making modifications based on perceived needs and limitations. These include:
Integrated (dyad) model, in which a single manager is responsible for overseeing all three functions for a given patient.
Collaborative (triad) model, in which each function is assigned to a separate manager.
In practice, few hospitals purely use the integrated or triad model, but a hybrid of both. In addition, they also consider other factors when assigning and deploying these models, such as geography, unit and physician groups.
One of the most critical — and challenging — factors for high performance remains within leaders' immediate purview: the management and role delineation of nurses and social workers when shared skills and duties, including a variety of nonclinical functions, must be performed. Unfortunately, as a byproduct of growing budgetary constraints, over time case management departments began increasingly leveraging these two specializations interchangeably.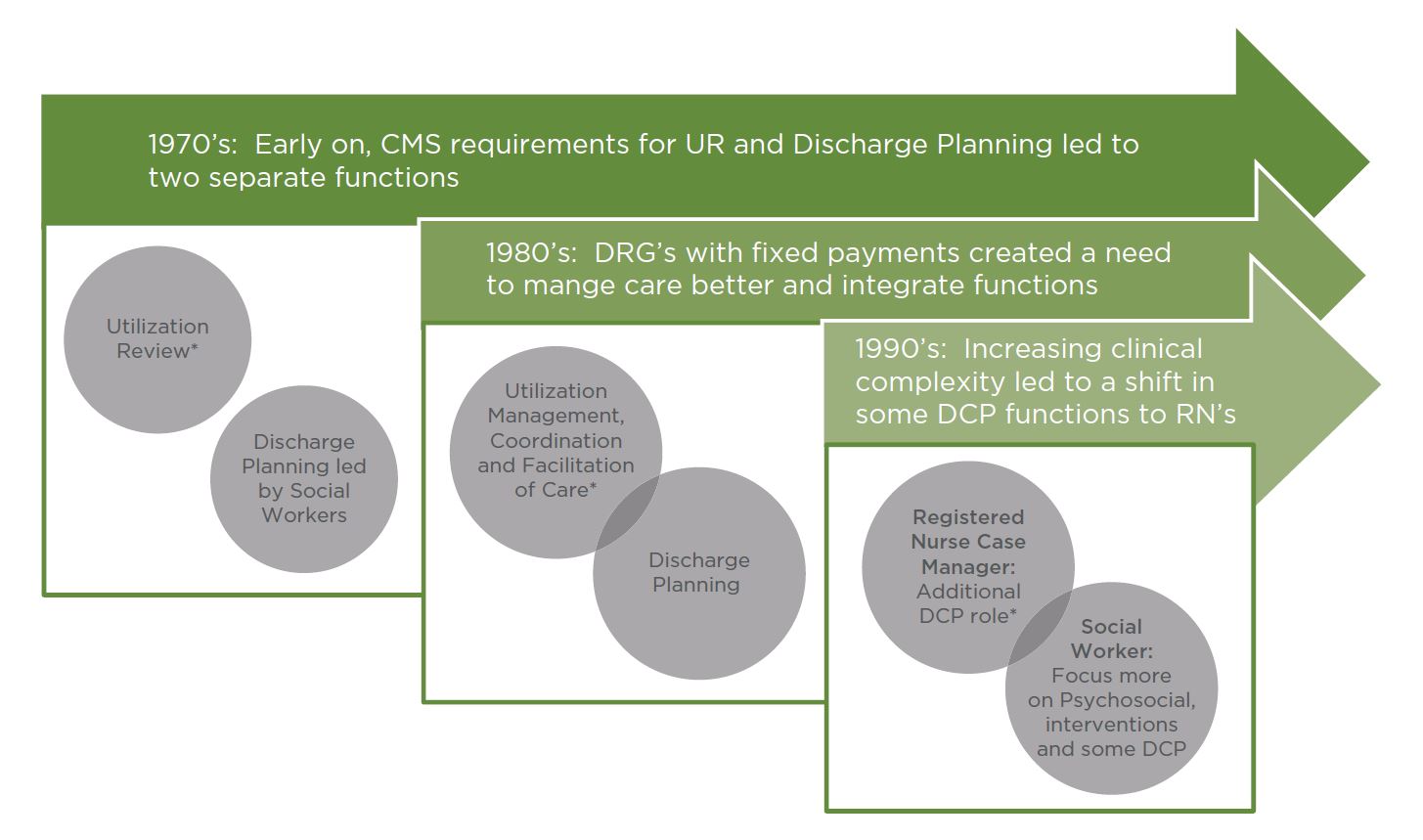 Best Practices to Optimize and Tailor Case Management Models
Theoretically, any case management model can work well when applied to the right environment with a healthy culture. But that can only happen if hospital leadership teams understand why and how to choose, create, and implement a model that fits their organizational needs and patient population. Determining the best model for an organization depends on many factors, including:
A care transition assessment works by effectively bringing together cross-functional teams to hold open, honest discussion around the pros and cons of the in-use model, identify case management needs, functions, and responsibilities, and build consensus on how to improve the in-use model based on patient and organizational needs. Together, the cross-functional team reviews patient care standards, organizational procedures and guidelines, and patient populations breakdowns being served by case management. In addition, nurses and social workers go through exercises together in which they:
Identify and define the unique skill sets of each profession, especially in relation to the needs of case management

Identify unique patient populations best served by each discipline

Align each step and task associated with the fulfillment of case management to the specialization that best serves it or to the unique patient populations in need of it
Improving your Performance and Model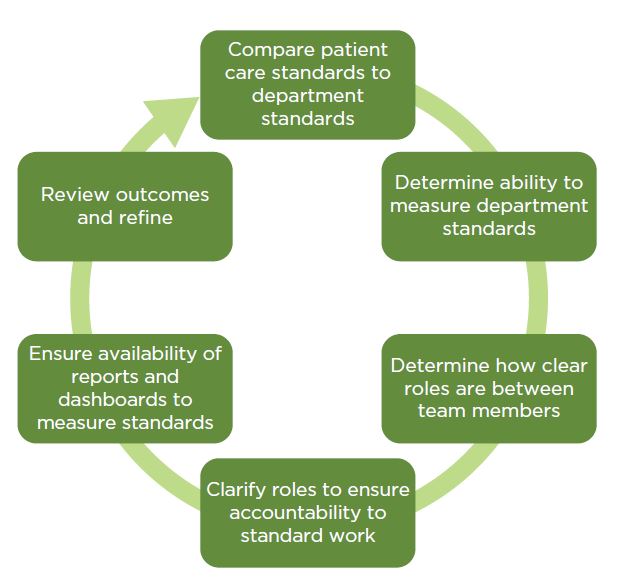 Creating the Right Model for your Organization
What all this means for hospital leaders is twofold: First, it is critical to assess your patient population to create a relevant case management model that meets your organizational needs — and best serves your patient segments. Second, it is paramount to clearly delineate roles and responsibilities, and proactively create and reinforce positive internal case management cultures.
In addition, cross-functional leadership teams must continue to collaborate and communicate effectively with one another to proactively monitor and address the shifting needs of your organization, staff, and patients. A variety of factors — including changes in leadership, internal and external policies, policy changes, population dynamics, labor force, etc. — can compel the need to review and revise your case management model and practice.