On May 26, 2017, 15 members of the healthcare practice departed to Tegucigalpa, Honduras for one week to help build housing for young women who have been accepted into a university program, but have nowhere to live because they have aged out of their orphanage.
Initial Planning
The trip was led by Ilana Price, consultant for government healthcare solutions, and John Morris, associate director of the healthcare practice, as part of their international service initiative project. Motivated by the 1 million by 2020 initiative and inspired by Guidehouse's international reach, Ilana and John wanted to find a global project that would connect members of the healthcare practice while gaining international healthcare and volunteer experience.
Guidehouse has always been involved with community and volunteer events but this is the first international volunteer project we've organized," said Ilana. "Guidehouse has been very supportive of new ideas to expand the reach of the company, both through project work and pro-bono initiatives.
Once they had the general idea for an international volunteer project, they set out to find a partner organization that could turn their plans into reality.
Enter Virtù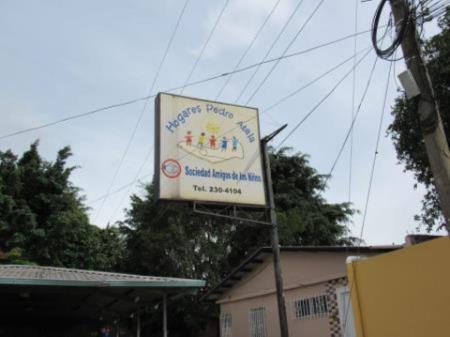 Ilana and John found the missing piece of the puzzle in David Bower, associate director in Guidehouse's life sciences practice and President of the Board of Directors for Virtù, Inc. Virtù, Inc. is a 501(c)3 organization that works on health, education and welfare initiatives in Tegucigalpa, Honduras. Virtù has organized multiple volunteer trips to Honduras, and has provided full scholarships to more than 30 children entering university since 2007.
Virtù had been working on fundraising for the housing project for two years, but the project needed a boost.
The Guidehouse team raised more than $40,000 and worked with David to develop a week long itinerary that added a dentist to the trip to offer his service to the women headed to University.
The Rest of the Crew
In addition to Ilana, John, and David, the remaining members of the group include representatives from all seven sub-practices within the healthcare consulting practice, including analytics, government healthcare solutions, life sciences, performance excellence, physician enterprise solutions, pursuit to close, revenue cycle, and strategic solutions, with roles ranging from consultant to managing director.
This cross-section of levels and sub-practices will bring an added layer to the trip by integrating people who do not usually work together, fostering future collaboration," said Ilana.
Fundraising Continues
Team members have been fundraising since March and have leveraged their personal networks, healthcare colleagues, a grant from the Lending A Hand Foundation, and multiple fundraising events including a Cinco de Mayo happy hour, pizza sale, and a raffle.
Donations for the trip are still being accepted via a Go Fund Me page. For more information about the trip, contact Ilana at ilana.price@guidehouse.com. Stories and photos of the volunteer experience will be shared via InsideNCI upon the group's return.