Teena Arrington started the technology for teens program as part of her role as the founder and senior pastor of Life Redeeming Ministries, a 501(c)(3) non-profit charitable organization.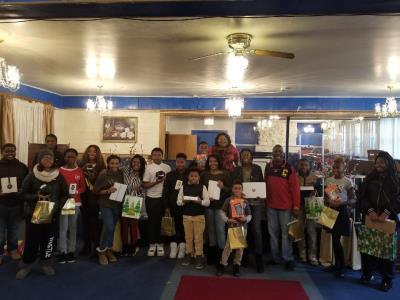 Technology for teens awards low-income youth with technological gifts during the holiday season in order to help the youth keep up with technology that will assist them in school assignments, college preparation, and employment searches.
To receive a gift, applicants apply online and provide a wish list and an explanation of how they could utilize the gifts they are requesting. Applicants must also have a GPA in good standing. High school teens who have college acceptance letters will receive laptops, but iPads, Kindle e-readers, computer printers, headphones, and Fitbit activity trackers are also often gifted to applicants to the program.
The program has provided gifts for 25 children in each of the past three years from locations from Chicago suburbs like Darien all the way to Indianapolis, Indiana.
Teena came up with the program after spending the previous ten years organizing Toys-for-Tots drives.
Around Christmas time, I have teens coming up for gifts, but Toys-for-Tots only give gifts for children 12-years-old and younger," said Teena. "When I would see the teens get in line for a gift, I tried to give them a game or restaurant gift cards, but because they came from a household with low income, they were letting me know they may not get any other gifts at Christmas time.
Inspired by Guidehouse's mission to impact one million youth by the year 2020, she reached out to the company to see if they would help her jumpstart her technology for teens idea, and three years later the program is as successful as ever.
It's such a wonderful feeling to put a smile on their faces and see the difference that it makes in their lives," said Teena. "When we first did this program, the teens were super excited and I got so many hugs and so many thanks from those recipients! And now, the younger children can't wait until they become a teenager so they can participate in the technology for teens program."