Guidehouse and American University's webcast, "A Conversation on Equity from the Trenches: Perspectives from Federal, Private, and Academia."
Advancing equity requires learning, listening, and self-reflection. DEI trailblazers from the federal, private, and academic sectors discuss the importance of equity and how they are fostering inclusion in their organizations.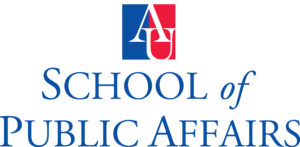 Moderator:
Bridget Bean,

Senior Advisor to Guidehouse (at the time of the webinar recording)
Speakers:
Panelist Bios:
Tinisha Agramonte, the Architect of the First Generation Professionals Initiative, a first of its kind Federal government diversity and inclusion program, is a highly regarded Civil Rights and Diversity Champion whose personal and professional mission is to advance equitable opportunities for all. She has 25 years of experience in the Equal Employment Opportunity (EEO), diversity, civil rights, and human relations arenas as a civil servant, consultant, university instructor, and trainer/facilitator.
Throughout her 23-year federal career, Agramonte held leadership positions with various Federal agencies, including the Departments of Commerce, Veterans Affairs, Army, and Air Force, and the U.S. Small Business Administration. As a principal advisor, she provided leadership, direction and guidance, leading agencies through transformation efforts, strategically embedding and integrating innovative and forward thinking EEO, civil rights, and diversity programs into day-to-day agency operations. She led and implemented policies and programs that impacted workforces up to 300,000 employees and were recognized as best practices in the federal government.
Agramonte was appointed to the Senior Executive Service (SES) in 2013 and served in SES capacities for seven years before recently resigning to accept a position as the Chief Diversity Officer for Motorola Solutions, Inc.
Agramonte was an adjunct instructor for Chapman University, teaching senior-level Diversity Management courses. She received her Bachelor's degree in Mass Communications from California State University, Hayward and her Master's degree in Human Relations from the University of Oklahoma.
---
Jo Linda Johnson joined FEMA in July of 2018. She previously spent almost five years with TSA, as the Director of the Civil Rights Division there. Prior to TSA, Ms. Johnson spent almost 13 years with the United States Equal Employment Opportunity Commission. During her tenure with the Commission, Ms. Johnson served in several roles, including that of appellate attorney with the Office of Federal Operations (OFO), Special Assistant to the Acting Vice Chair of the Commission, and Director of Training and Outreach. She is considered an expert on civil rights laws, the federal sector EEO process, issues of affirmative employment and affirmative action, diversity and inclusion, communication and problem solving.
Ms. Johnson is actively involved in various community activities. She is a member of the American Bar Association's Labor and Employment Law (LEL) Section, having been selected as a LEL Section Fellow in 2011.
Prior to her federal service, Ms. Johnson served as a judicial clerk for the Superior Court of the State of Connecticut. Ms. Johnson received her Juris Doctor from the George Washington University School of Law in Washington, DC, and her undergraduate degree from the University of California, Los Angeles.
---
Patrick Malone is the Director of Key Executive Leadership Programs at American University. He is a frequent guest lecturer on kindness, gratitude, emotional intelligence, compassion, ethics, mindfulness, and leadership at various organizations, professional associations, and universities including the Fulbright Scholars Program. His research and teaching interests include human motivation, kindness, leadership, ethics, and organizational behavior.
Dr. Malone is a retired Navy Captain. While in the Navy, he served in a number of leadership and policy roles including as a professor of biometrics and preventive medicine at the Uniformed Services University of the Health Sciences; Academic Director; and Dean of Academics for Navy Medicine.
His most recent publications include: "The Way Leaders Think," "The Trusting Leader," "Selfies in the Workplace," "Kindness and Survival of the Fittest," "Go Ahead, Laugh – Why Humor Makes for a Better Workplace," and "VulnerABILITY - Can Managers Benefit from Extreme Exposure?" His TED Talk, "Thinking about Time," is available at http://tedxtalks.ted.com and his co-edited book, The Handbook of Federal Leadership and Administration, was published in November 2016. His co-authored book Leading with Love and Laughter was released in Spring 2021. His new book Emotional Intelligence for Talent Development was released in October 2021.