In October, Guidehouse will enter its 12th year participating in the ACE Mentor Program. The longevity of this partnership has only strengthened the enthusiasm ACE mentors like Marshall Harris have for the program.

"I have been an ACE mentor since Guidehouse started participating, and I still love it as much as I did when I started," said Marshall. "Working with ACE is a fantastic way to give back to our community by working one-on-one with high school students, and getting to see the students grow each year as they learn and develop stronger interests in the topics we cover has been wonderful."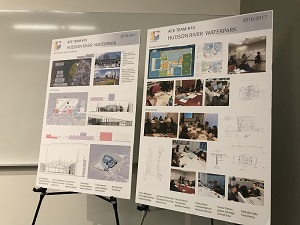 ACE is an after-school program for high school students interested in learning about architecture, construction, and engineering. The program operates on a team structure, with mentors from different firms within the design and construction industry forming a team of mentors with a group of 20-25 students. Each team meets weekly from October to May to teach the students about the mentors' industries and work through hands-on educational activities created and led by the mentors.

Mentors also take the students on field trips and culminate the year with a big group design project that the students present to their peers, parents, mentors, and industry professionals. At the final presentations, merit-based scholarships are awarded to graduating seniors who are pursuing degrees in fields of study related to the design and construction industries. The ACE New York City affiliate alone has awarded over $1.8 million in scholarships to more than 900 program graduates since its inception.

Guidehouse's in-house group of mentors are all part of the global construction practice, and include Marshall Harris, Tom Certo, Charlotte Eberle, Lauren Frattaroli, Pirouz Bozorgnia, Morgan Fogel, and Conor Bunyan.